Anne Lederman has been called:
"a national treasure" (Gary Cristall)

"one of the most talented musicians in the country" (Derek Andrews)

"an amazing artist" (Richard Flohill)

"She "brings to life the traditions of our country's people and she does it all well" (Cristall)

" . . . a country of such diversity couldn't have a better ambassador" (Singout Magazine).

Anne performs solo, with Ian Bell as Lederman/Bell, with James Stephens and Emilyn Stam as Eh?! and with Njacko Backo. She also composes for Theatre and has written her own play about Aboriginal Fiddle traditions in Manitoba, Sprit of the Narrows (called the Best of 2015 by Hamilton's View)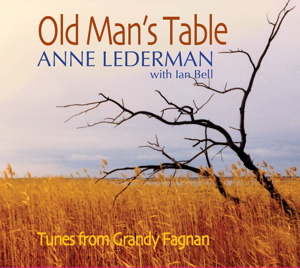 Released: Nov. 11, 2015
A special tribute to the Metis tradition and to the man who was my first way in.
Distributed by Borealis Records
Order CD

"Well done! This is a wonderful collection that preserves more of the traditional Metis tunes and demonstrates the variations that the older players put on some of the standards."
John Arcand, Saskatchewan
What a fine project this is!The quirky nature of many of the tunes is a real highlight and far outside the box of what we consider Canadian fiddle. I enjoyed the tunes, your playing and Ian's fine guitar work.
Gord Stobbe, Nova Scotia

Check out the website:
www.grandyproject.ca
for info and recordings of Grandy

Spirit of the Narrows


A Play for 2 Musicians
Written by Anne Lederman  
Back by popular demand July 2016 
The Pearl Company,Hamilton, Ontario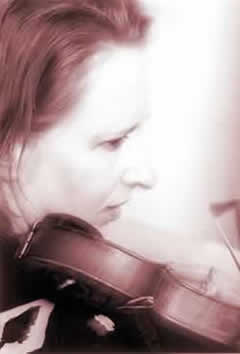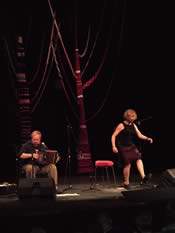 Ian Bell and Anne in Estonia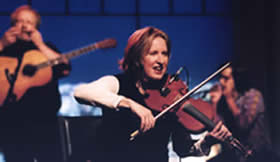 Grandy's D Tune
Tamarack'er Down
African Suite: The Call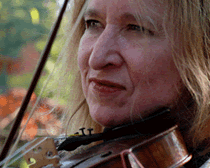 FiddleSong
"Spirit of the Narrows"
Njacko Backo
Spirit Horse
Dancing
Articles

Lederman/Bell




have a new 

Youtube Channel! 
Songs and Tunes from the Blyth Festival Theatre
April, 2015

 

The original 1984 Muddy York recording, 
re-mastered for the 21st century

Tamarack'er Down: 
A Guide to Celtic-Canadian 
Fiddling Through Rhythm


order now



Eh?!


www.ehtunes.com


Emilyn Stam, Anne Lederman, 
James Stephens

        
Check out the  CD